— Yamaha A-S301 on Amazon
— Onkyo 9010 on Amazon
— White Blue Tac
— Mackie Sub 10″
— SIVGA Cans
— MPOW Bluetooth Receiver
— Micca Speaker Cables
— PS Audio Sprout 100
— Flirc IR Controller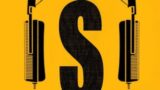 Z Reviews
RULES: READ THEM Discord: IRC: Members Gear: Bargain Bin: Combot Stats:
— Z's 700 Member Telegram Chat!
Wallpaper : https://hifiguides.page.link/UsedWalls qDnb1Dc.jpg
ZeosPantera is creating A/V Reviews, Setup Help, Tutorials and Liquidations | Patreon
Become a patron of ZeosPantera today: Get access to exclusive content and experiences on the world's largest membership platform for artists and creators.
— Join The Patreon
— A Better Buying Guide
r/Zeos
r/Zeos: An A/V Recommendations and Advice Subreddit. This will get updated at some point. As an Amazon Associate I earn from qualifying purchases …
— My Reddit Buying Guides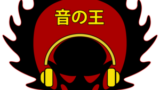 ZeosPantera - Twitch
I DO IRL, LIKE IRL SHOULD BE. Help me with my daily life. Motivate me to do Dishes, Fix problems and set my day up for the work I do. I Cook, Clean, Swear, Play...
— T W I T C H ! !
https://twitter.com/Zeospantera
— Yes, I have a twitter